With over a decade of experience making a difference in our client's lives and for their families, Metta Legal is here to help you with your legal matter
LAWYERS & LEGAL CONSULTANTS
Family Law
Parenting solutions


Property settlements

Divorce applications


Drafting agreements, Consent Orders and Parenting Plans

Family Dispute Resolution, including mediation and arbitration

Collaborative Law

Court advocacy, including at the Federal Circuit Family Court of Australia
Civil Litigation
Damages, injunctive relief, specific performance

Contracts

Compensation

Debts

Employment
Children's Law
Child Protection

Care and Protection Court Proceedings

Disputes with the Department of Communities and Justice (DCJ or also known as DOCS)

Court advocacy, including at the Children's Court, Local Court, District Court and Supreme Court
Property Law
Purchasing property in NSW

Selling property in NSW

Conveyancing

Leasing
Wills & Estates Planning
Wills

 Power of Attorney

Appointment of Enduring Guardian

Probate and Letters of Administration

Testamentary Trusts

Contested Estates
Guardianship & Mental Health Advocacy
Advising and appearing in NCAT proceedings 

Advising and appearing before the Mental Health Tribunal


MEDIATOR
Our Principal Solicitor, Tina Ng, is also an accredited mediator and Family Dispute Resolution Practitioner (FDRP) 
To find out more about our mediation service go to: http://www.mettaresolution.com/
To contact Tina for mediation services email tina @ mettaresolution.com
Address: Shop 1, 7-9 Cross St, Bankstown NSW 2200 (by Appointnent)

Meeting Rooms: Phillip St, Sydney and George St, Parramatta (by Appointnent)
Post: PO Box 5, Bankstown NSW 2212
Email: enquiries @ mettalegal.com
Phone: +61 2 9740 4700
Fax: +61 2 9708 6211
Facebook: facebook.com/mettalegal
Opening Hours
Metta Legal is open from 9am to 5pm, Mondays to Fridays, we are closed on Public Holidays.
We attend to telephone calls, messages and emails during office hours, so if you contact us when our office is closed, we will check our emails and messages the following business day.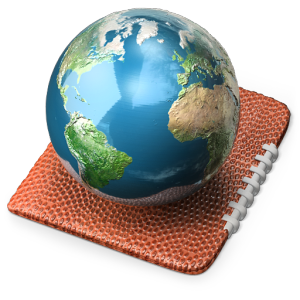 Explore Metta Legal
Click on the Menu icon at the top right to explore more options, including access to useful links and resources.
To read about us click here.
To find out about our team click here.
To read more about applications for Legal Aid click here.
Lawyers are trained to speak and advocate for their clients. At Metta Legal, we are also trained to listen, to understand you and the situation life has placed you in. Part of that ability to listen is to be able to empathise with you, yet also to maintain an equanimous mind so as to provide you with impartial and straightforward advice.
We consult with you
Legal proceedings can be quite a disempowering process, where you may have little control over the outcome of those proceedings. At Metta Legal, we empower our clients by providing them with valuable advice and information, so they can make informed decisions throughout their case. We take the time to consult with our clients, and where appropriate, formulate with them a 'game plan' for their case.
We come to you
Whether you live or work in the north, south, east, west, or in Sydney CBD, we have a solicitor who can meet with you in a location convenient to you. Meetings are by appointments only, so please contact our office so we can make a booking for you to meet with a solicitor in any of the following locations: • Sydney CBD • Bankstown • Burwood • Campbelltown • Glebe • Hornsby • Kingsford • Liverpool • Ryde • Parramatta
We problem-solve
There is a real shift in the legal system to move away from adversarial (and antagonistic) processes to embrace Alternate Dispute Resolution (ADR) practices. This is obvious from legislative changes and the way courts deal with matters. It is also an obvious benefit to our clients, saving them time and money. At Metta Legal, we are skilled at negotiations and mediations, as well as drafting legal documents to reflect any agreements reached by these means.
We advocate
If you have a court matter, or wish to commence court proceedings, we appear in courts as solicitor-advocates or instructing solicitors, depending on what your matter requires. We have experience in the following courts: • Supreme Court of NSW • District Court • Local Court • Federal Magistrates Court • Family Court • Children's Court of NSW. We have appeared in courts in various areas, from Sydney CBD to Wollongong to Parramatta, to even Brisbane!
We collaborate
In the real world, problems don't come in neat packages with the word 'Legal' addressed on the front. The reality of modern problems is it's often a complex mix of legal and non-legal issues. At Metta Legal, we have working relationships with various support services that may be able to assist you with any non-legal actions or decisions you may need to make. This integrated approach allows different professions to collaborate together to achieve a holistic outcome for you.